HLEB U VELIKOM RATU - Bread in the Great War
Izložba - Exhibition
Gallery House Djuro Jaksic, Skadarska 34, Beograd - from 24 September until 08 October - More
Exhibition for Millers, Vrdnik, 5 and 6 November -  More

Days of bread in Pirot,  Gallery Museum Ponišavlja,  from 14 to 28 November 2014

Bread in the Great War - The building of the Provincial Government of AP Vojvodina, Novi Sad, form 15th to 18th December, 2014
Izložba/Panoi  - Katalog - Izveštaj  - Exhibition/Panels   - Raport

Press release   Daily newspaper:   Politika 1   Politika 2
Exhibition Bread in the Great War consists of 21 panels (70 x 100 cm) and three LCD screens with documentary photos and testimonies of participants. The aim of the author, Dimitrije Vujadinovic is not only to show the importance of bread as food, but also the wonder of bread as living treasures of collective memory and testimony about the ethical and symbolic values ​​and falls of humans in the most difficult existential conditions, such as the war. With this exhibition, we show that in every war winners and defeaters are losers. In this sense, the exhibition has an anti-war message! 
Radio Television of Serbia - Radio Televison Vojvodina  - Television Pikanal, Pirot
On the occasion of the exhibition, we have established contact with le musée du Compagnonnage who organized the exhibition "Le pain dans la Grande Guerre". The quality of the exhibition contributed significantly the cooperation with the  - Museum der Brotkultur, Ulm.
                                                                                                        Sponsors
Military bread
The preparation of the new publication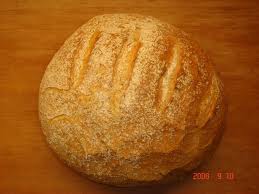 In commemoration of the First World War, a group of authors is preparing a monograph on military bread in the Serbian army. The contents include: types of military bakery, breads, recipes for the preparation of bread .
The Miracle of Bread
The main aim of the project is to educate and to demonstrate, on a popular way the living human treasure concerning bread as a religious symbol. In the background of these aim is the tendency to support better understandings and more tolerance between humans and their different religions and cultural traditions. More...
The European Bread Book
There is an urgent need to prevent further losses of traditional bread recipes connected with cultural identity. One effective way of safeguarding the "bread heritage" is by collecting, recording, and archiving them.
Baking industry threatens that many old bread recipes become forgotten.
The project aims are: collecting recipes and cultural background of a typical bread preparing in different European regions, to analyze and show process of aculturalizations throw "bread routes" between European regions.
For those purpose original recipes for making bread, rolls and cakes from bread dough and their "cultural indentity cards" are being collected. The project aims are to prevent further losses of traditional recipes, to determine their impact on regional culture heritages and to show process of aculturalizations throw bread routes between European regions.
Help us to found out traditional bread recipes and their "identity card"!
If you know some, please write to us.
BREAD - a Small Literary Anthology
The publication of "Bread - A Small Literary Anthology", with works by literature greats Tolstoy, Goethe, Kropotkin, Mandelstam, Zweig and others, will be published till the end of 2015.