NEWS

Culture of the kitchen

Gallery Rajko Mamuzića, Novi Sad, May 26th

The book "Food Healthy, Fine Food (Without Gluten and Casein)", author Jasenka Lazic, is a modern cookbook which presents 70 richly illustrated recipes that do not contain sugar, meat, gluten or casein, milk protein.The book contains ten completely new recipes for preparing bread. On the promotion of book spoke Dimitrije Vujadinović....

26 May 2018 | more... »

NEWS

Mills and millers

Exhibition in preparation

 

Exhibition Mills and millers, drawings and documents by Milutin Dedic and Dimitrije Vujadinovića will held in the famous House of Djura Jaksic gallery in the city center of Belgrade in September. ....

 

20 March 2018 | more... »

NEWS

Documentary - Cipovka

RT of the Vojvodina produced a documentary about Vojvodina`s intangible heritage - Bread smiles at the Moon. The film was screened at the Festival etnografksog film in Italy, where he was very well received. The film will be shown at other international ethnological festivals. You can see the doc.

17 March 2018 | more... »
Bread in the Great War
Andrićgrad (Višegrad) Republika Srpska, from June 28 to July 28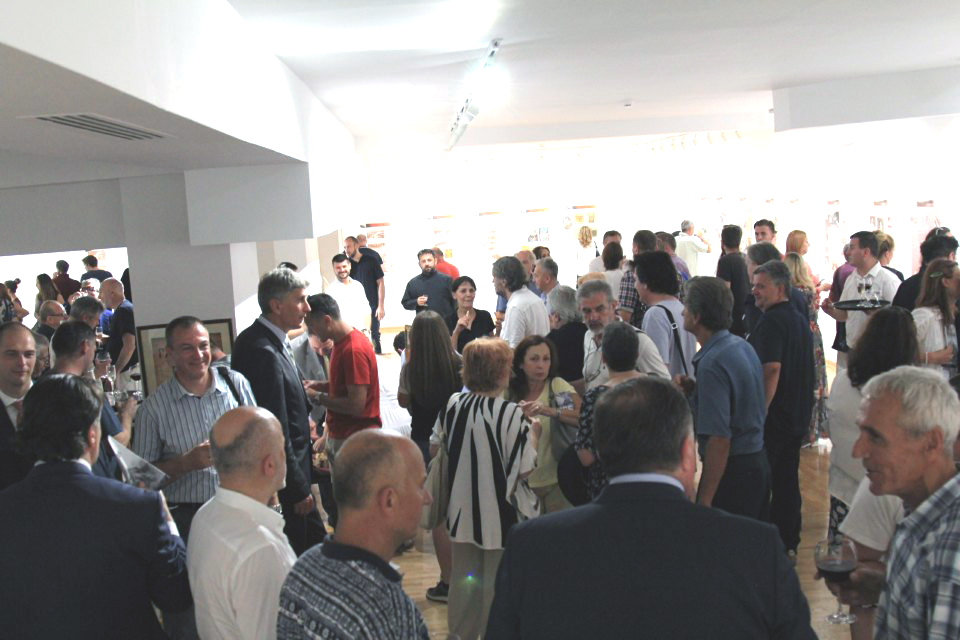 In the famous city founded by renowned film director Emir Kusturica, an exhibition of Bread in the Great War opened at the gallery of the Andrić Institute. Exhibition was opened by academician Matija Beckovic in the presence of numerous distinguished guests. The opening ceremony was also attended by the President of the Republic of Srpska Mr. Milorad Dodik.
"There is not a thing which is more positive than bread". Dostoevski
Bread Cultural Heritage
Bread is one of the greatest discoveries of human beings! There is no doubt that Bread is the most present food at table worldwide. But, Bread is not only food, it is a symbol of spirituality and reflection of cultural traditions. The secret of Bread lies in its true gastronomic, spiritual and cultural uniqueness. Religious Breads are present in every period of human life, from birth to death, end even after death. The story about  Breads is a story about the ethical and symbolic life of humans which has always been actual! Because of that this story should not be forgotten! 
Bread and Culture - World's Heritage is envisaged as a mosaic programme of research, information and educational projects, taking also into account the symbolical role Bread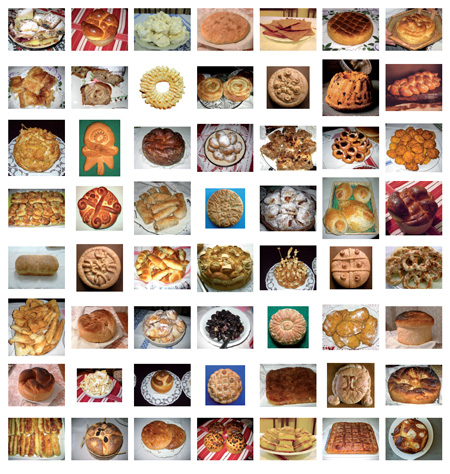 plays in our religious, cultures and everyday life. With those aims in mind we started to work on various long-term projects. 
The programme is officially a subsidiary  project of the "European Food Project" of ERICArts (European Research Institute for Comparative Cultural Policy and the Arts) 

http://www.ericarts.org/web/projects.php?aid=62&al=&rid=999.
The programme has established a collaboration with:
Internationa Institute of Gastronomy, Culture, Arts and Tourism -
IGCAT
Centre de Recherche et d`Etude de la Boulangerie Et des Ses Compagnonnages - 
CREBESC
The project  
"

Les civilisations du pain" 

.